The Metro's Favorite Tree Service
We are a family-owned and operated local business offering customers in Papillon, NE, professional tree trimming and removal services. With us, you can keep your property beautiful and pristine. From tree trimming to tree care, we offer a wide range of services to increase your home's curb appeal.
Premium Quality Tree Services in Omaha, NE
Committed to Excellent Quality and Results
If you're seeking premium-quality tree care services at a reasonable cost, you are in the right place! Our professionals go above and beyond the expected to keep your property clean, healthy, and well-maintained. Count on us to keep your trees and bushes trimmed throughout the year.
A Trusted Tree Service Near Papillion and Omaha, NE
Taking care of trees properly is challenging. The Tree Surgeon understands the challenges and aims to provide trusted tree service to residents and businesses close to Papillion and Omaha, NE.
Read More
We offer everything you need to keep your trees healthy, from tree trimming and bush trimming for routine maintenance to tree removal, stump grinding, and stump removal to eliminate unhealthy or unwanted trees. Our experts know trees and can provide high-quality service.
We Handle All Your Tree-Related Needs
We proudly offer comprehensive tree services to meet your needs. Our qualified team performs tree trimming and bush trimming year round to ensure your trees and shrubs grow correctly and enhance your landscaping. If you have a dead tree, or one you no longer want, you can trust our team to complete safe tree removal. We are also available for stump grinding and stump removal to eliminate unsightly stumps left behind after removing a tree. Our team provides customized services to meet your needs at a competitive price.
Rely on Trained Professionals
Many property owners are too busy or don't have the appropriate knowledge to handle their tree needs. Our tree service near Papillion and Omaha, NE, can complete these tasks so you can focus on other essential tasks around your home or business. We service year round including winter. We're available to answer questions and recommend the best solution to keep your property looking fantastic and ensure safety. Contact us today to schedule an appointment.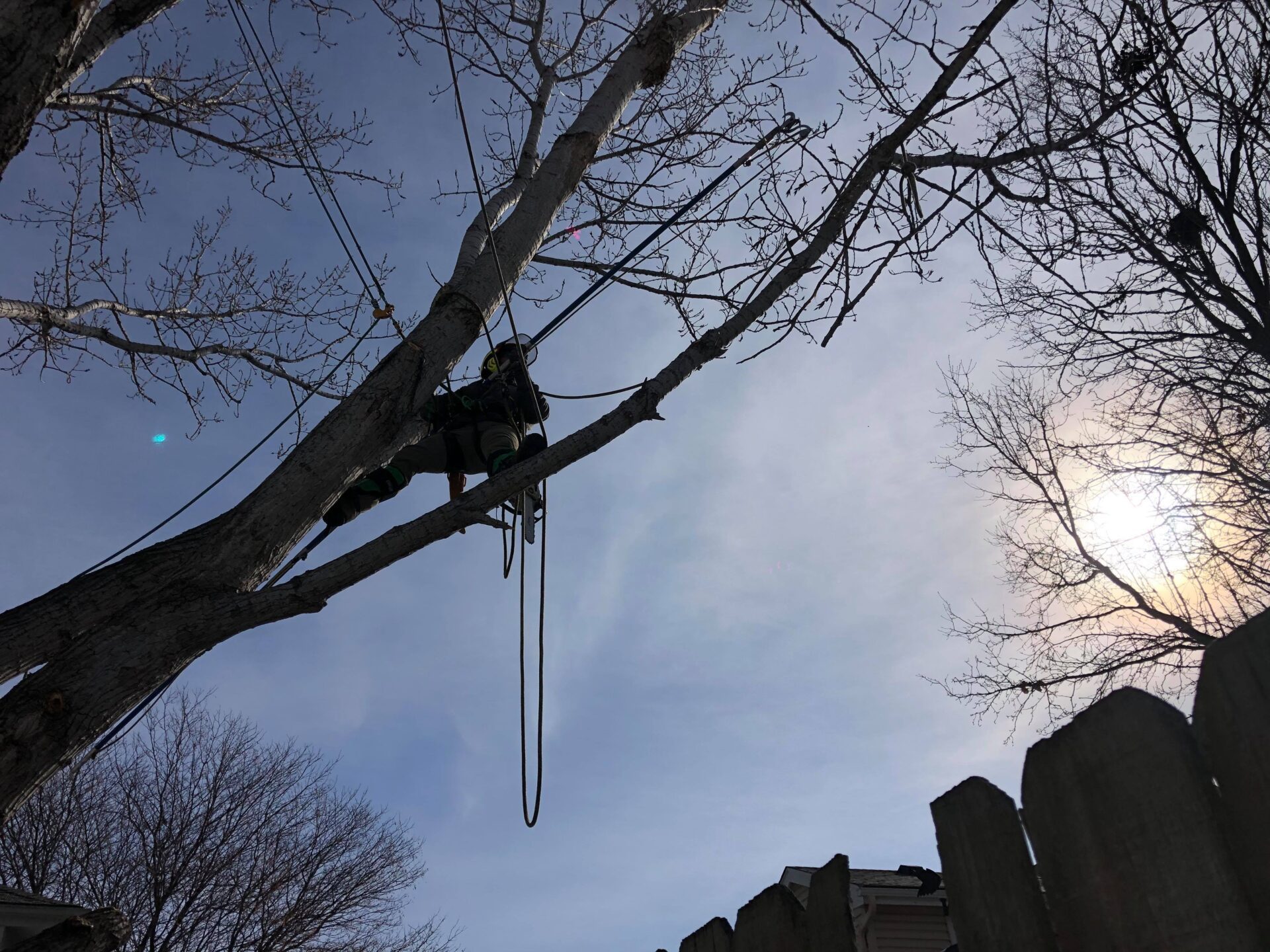 Tree Trimming
Preserve and maintain your trees with our routine trimming and pruning services. Thinning out the crown of a tree encourages healthier limbs, preventing branches from sprouting unnaturally and enhancing ventilation and sunshine.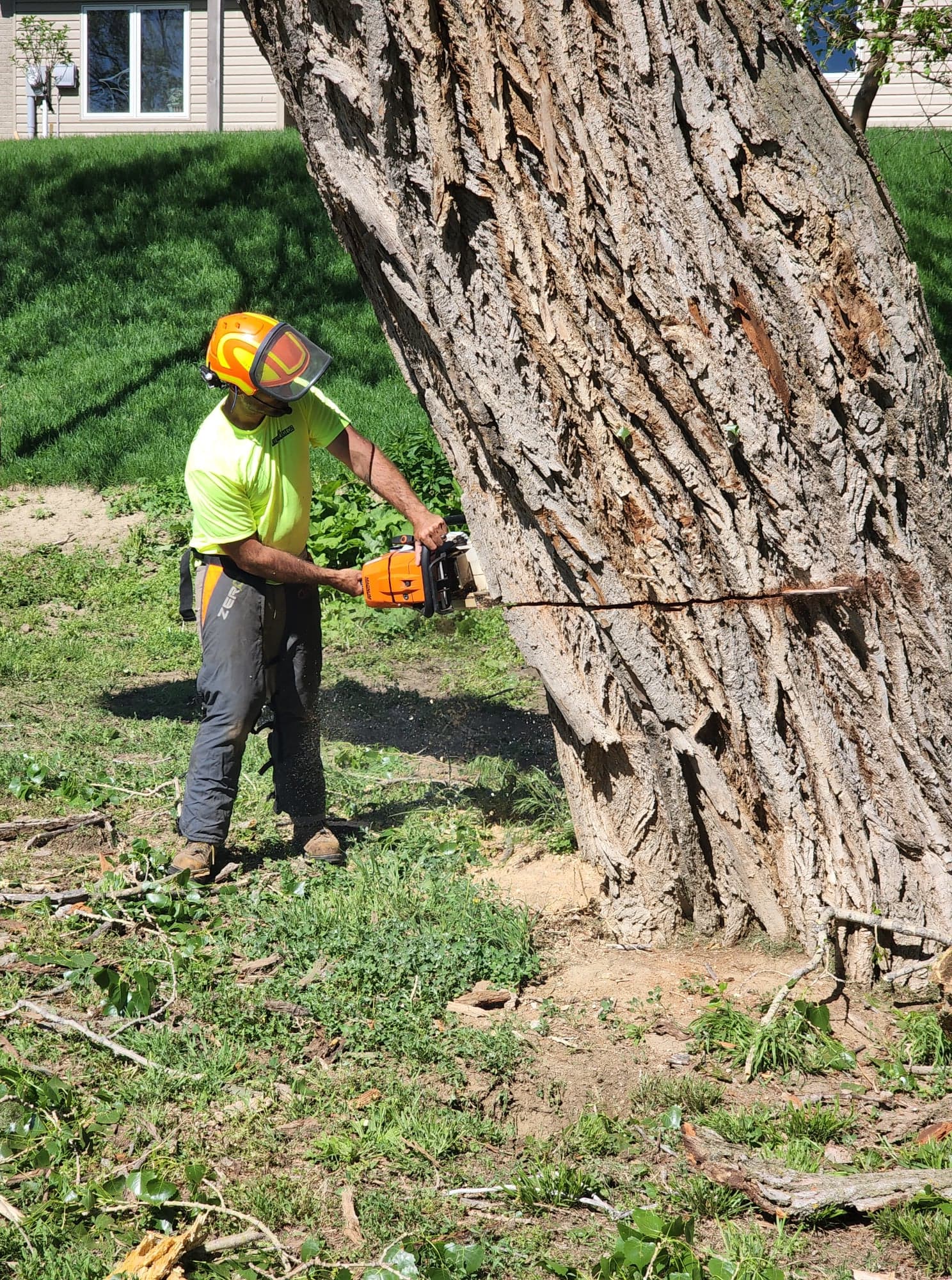 Tree Removal
Remove dangerous or dead trees from your land and improve the exterior appearance and safety of your residential, commercial, or business property.
Stump Grinding
Put an end to potential diseases and infections in your plants and trees with our stump grinding and removal services and keep your yard lush and beautiful.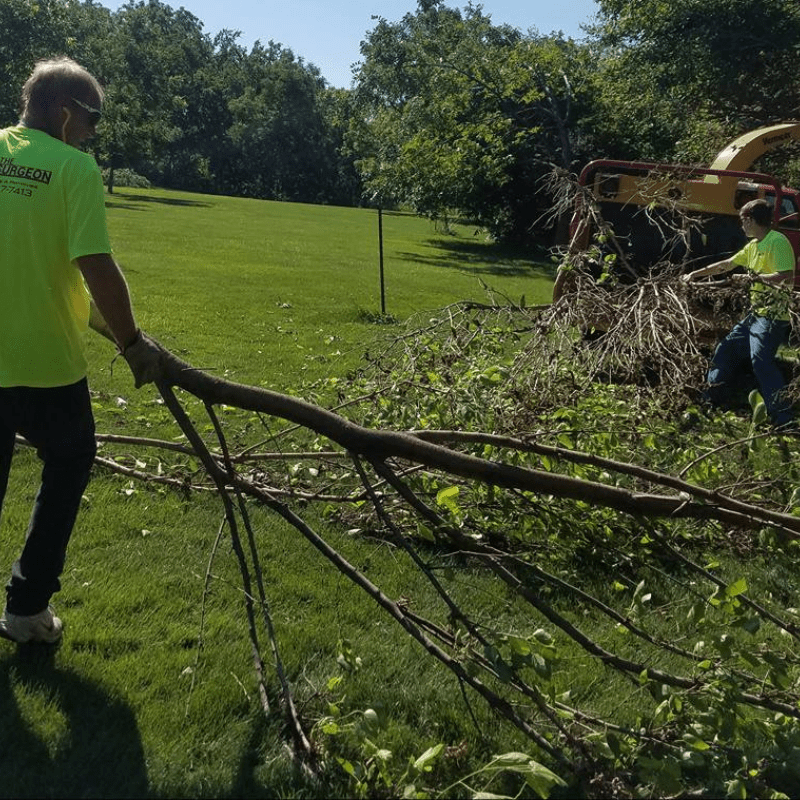 Bush Trimming and Removal
Increase curb appeal and keep bushes from rubbing up against your house and drying out the siding.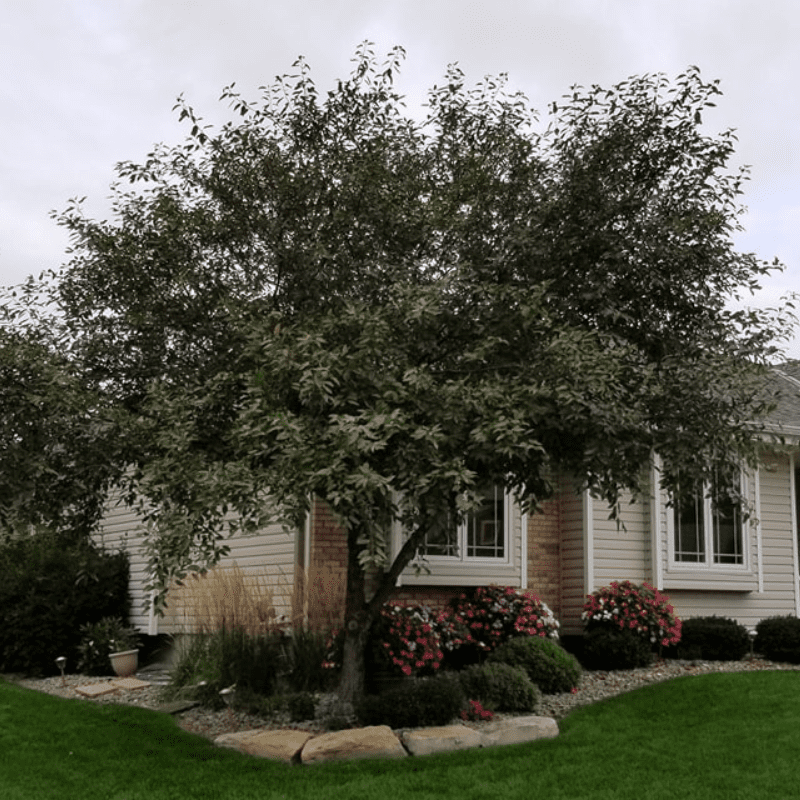 Tree Care
Ensure your trees and plants are in good health by making use of our pest control and tree care services. We'll treat your trees and keep them healthy by providing the nutrients needed to thrive. The Tree Surgeon also treats funguses.
Stay up to date on the latest tips and tricks to maintaining your property and preserving your trees' health.
Let Us Take Care of Your Trees!
The Tree Surgeon is committed to providing expert care for your trees! Reach out to us for more information on our services or for a quote.