Tree Trimming
With the use of our trimming and pruning services, bring out the natural beauty of trees. Regular trimming keeps your trees and surrounding areas clean and green and also increases sun exposure and air circulation. Trees that are dead, crooked, or structurally unsound trees can pose serious risks to your safety and home. Our skilled arborists can assist by modifying your trees, shrubs, and bushes to encourage healthy development.
Read More
When the tree at your property reaches a certain stage, it should be trimmed. However, if carried out without proper tools and techniques, trimming might harm the tree's growth. At The Tree Surgeon, we determine which branches should be pruned and what can be left alone.
Sometimes, low-hanging tree limbs can scrape against your property or dangle excessively low, posing a tripping risk. Our experts can successfully remove any stray branches that could be obstructing your path and maintain the aesthetic appeal of your property.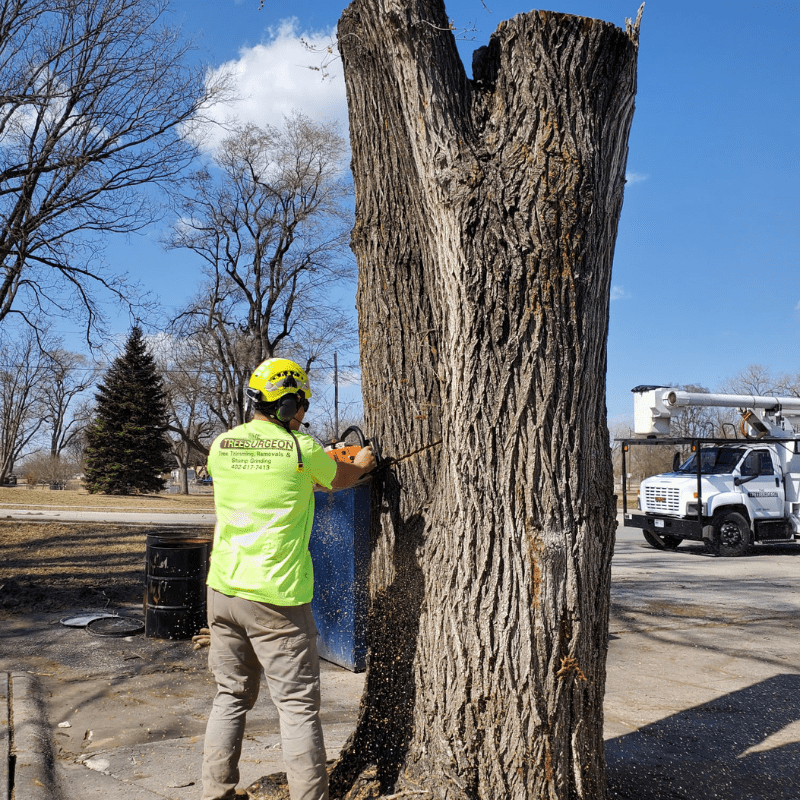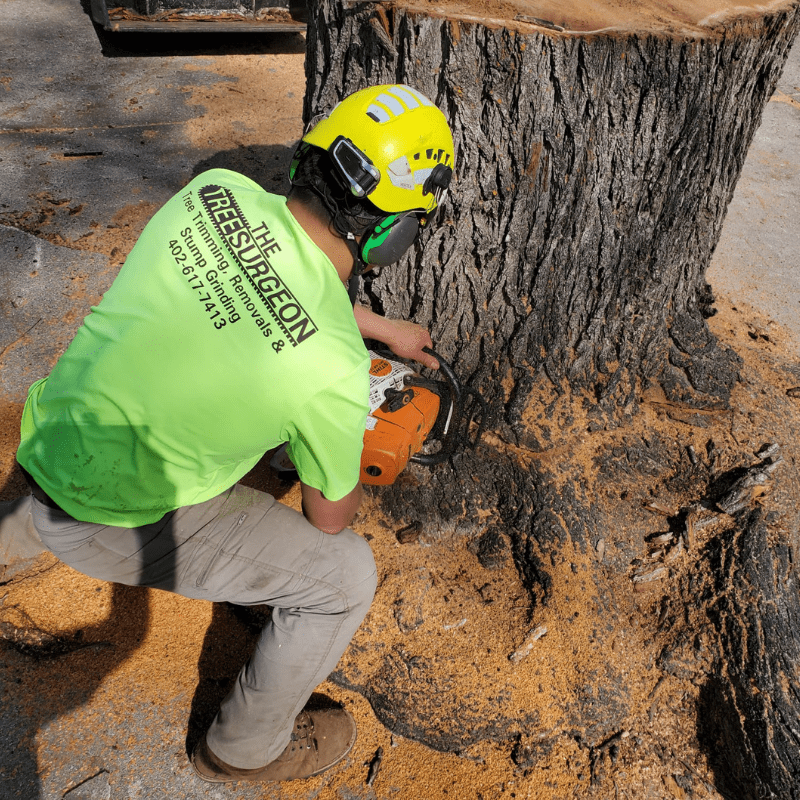 Tree Removal
We know that trees can add an aesthetic look to your surrounding, but at the same time, pest-infected trees can damage your trees and surrounding. With our professional help, you can remove unsafe and dangerous trees from your property. Our experts guarantee a job well done and clean surroundings.
Read More
We start by doing a risk evaluation and examining your property to determine whether you need to have your trees removed or not. The tree's height, the extent of the damage, the equipment needed, and other variables will affect the tree removal process. At The Tree Surgeon, our team of experts removes trees with a bucket truck or manually cuts them down. We will ensure your tree removal takes place at a time of day that works for you.
Stump Grinding
Once a tree is cut down, the stump that is left behind can be removed with a highly specialized machine called a stump grinder. At The Tree Surgeon, we have the necessary tools and experience needed to successfully remove stumps from your property.
Read More
Pests like termites and carpenter ants make old tree stumps their home, which can further infect and damage your property if left alone. Stump grinding is less disruptive than stump removal as it levels a tree without destroying the roots.
After removing a tree, the stumps left behind can be unsightly or diseased. Old or sick tree stumps tend to rot quickly and infect adjacent vegetation. Keep your yard green and clean by grinding stumps and stopping the spread of infections and pests.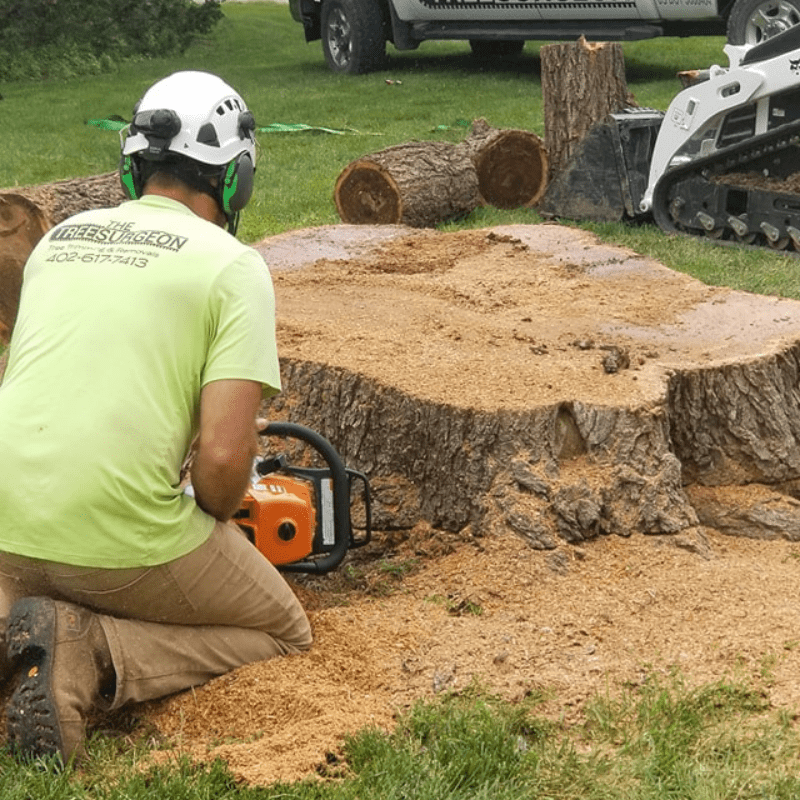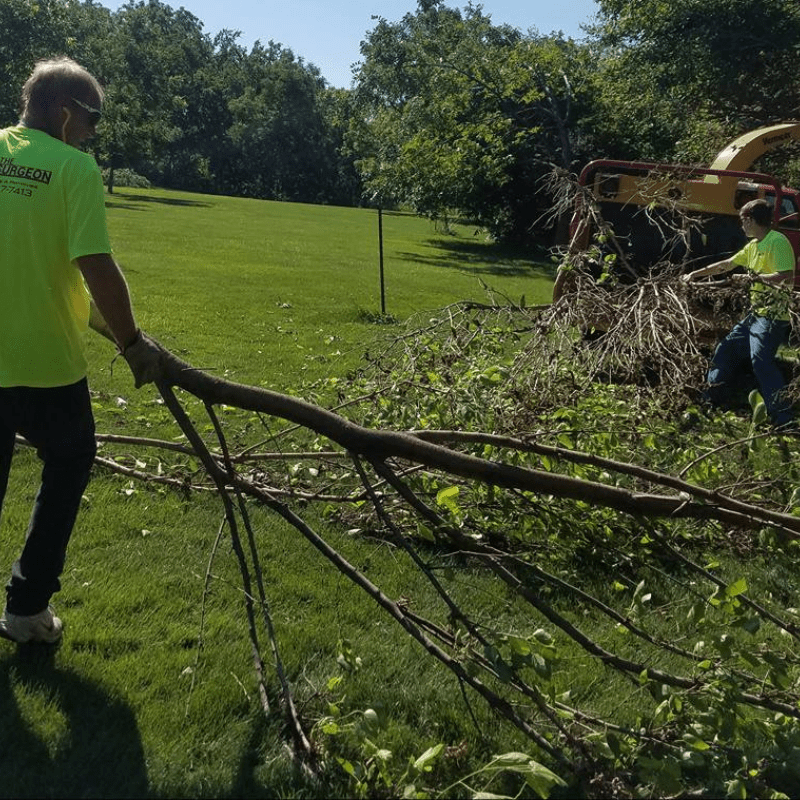 Bush Trimming & Removal
Do your bushes obstruct lighting or dangle over walkways? Want to make your property more welcoming and secure? The experts at The Tree Surgeon remove your dead and overgrown shrubs to revitalize your property. Our service includes shaping, clipping, and pruning the shrubs.
Read More
Bushes can improve the appearance of your home overall, but if they are not properly maintained, they can rapidly become an annoyance. Removing overgrown and untamed bushes can help interior branches to enjoy sunlight and vital nutrients. At The Tree Surgeon, we are committed to restoring our customers' yards to good condition and ensuring that they're free of diseased or dead plants.
Tree Care
The Tree Surgeon provides professional tree care services to protect your trees and make sure your property is beautiful and green. Excessive storms can cause tree damage in the form of uprooted trees or broken and low-lying branches, which can then affect the safety of your property. But with our effective tree care services, you can easily maintain the value of your property.
Read More
To ensure the safety and health of your trees, The Tree Surgeon will look out for insects and deal with potential infections, including different kinds of fungi. Our experts carry out risk assessment tests to identify the situation of the trees and provide essential nutrients to help them grow.